Openstack, Wheezy and ZFS on Linux
A while ago, I started the install of an OpenStack cluster at Logilab, so our developers can play easily with any kind of environment. We are planning to improve our Apycot automatic testing platform so it can use "elastic power". And so on.
I first tried a Ubuntu Precise based setup, since at that time, Debian packages were not really usable. The setup never reached a point where it could be relased as production ready, due to the fact I tried a too complex and bleeding edge configuration (involving Quantum, openvswitch, sheepdog)...
Meanwhile, we went really short of storage capacity. For now, it mainly consists in hard drives distributed in our 19" Dell racks (generally with hardware RAID controllers). So I recently purchased a low-cost storage bay (SuperMicro SC937 with a 6Gb/s JBOD-only HBA) with 18 spinning hard drives and 4 SSDs. This storage bay being driven by ZFS on Linux (tip: the SSD-stored ZIL is a requirement to get decent performances). This storage setup is still under test for now.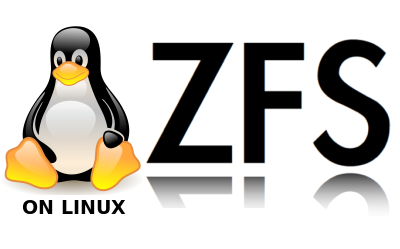 I also went to the last Mini-DebConf in Paris, where Loic Dachary presented the status of the OpenStack packaging effort in Debian. This gave me the will to give a new try to OpenStack using Wheezy and a bit simpler setup. But I could not consider not to use my new ZFS-based storage as a nova volume provider. It is not available for now in OpenStack (there is a backend for Solaris, but not for ZFS on Linux). However, this is Python and in fact, the current ISCSIDriver backend needs very little to make it work with zfs instead of lvm as "elastics" block-volume provider and manager.
So, I wrote a custom nova volume driver to handle this. As I don't want the nova-volume daemon to run on my ZFS SAN, I wrote this backend mixing the SanISCSIDriver (which manages the storage system via SSH) and the standard ISCSIDriver (which uses standard Linux isci target tools). I'm not very fond of the API of the VolumeDriver (especially the fact that the ISCSIDriver is responsible for 2 roles: managing block-level volumes and exporting block-level volumes). This small design flaw (IMHO) is the reason I had to duplicate some code (not much but...) to implement my ZFSonLinuxISCSIDriver...
So here is the setup I made: